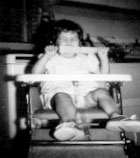 Covered by Susan Slater
Email Sue
---
Rep's Band Picks
---
Places To Hangout
Bill's Bar, Boston
O'Brien's, Allston
Sky Bar, Somerville
Rep's Resources
Local Info
---
Radio Stations






---
Labels




---
Papers and Zines





---
Other















---
Local Music Scene: Boston, MA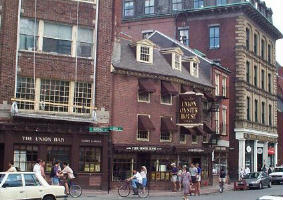 Mike Peters
20 Years of the Alarm
TT and the Bears
Cambridge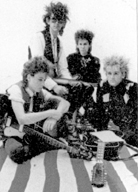 I was rather surprised to see chairs on the dance floor when I entered. I knew the last time The Alarm was at TT's Mike Peters had gathered a few musicians to perform Alarm songs with him. I was wondering how he would pull this night off with chairs on the dance floor and one lonely acoustic guitar with a computer set up on stage.

Mike Peters narrated the history of the Alarm for the past twenty years. It was unexpected to see this type of performance, but very welcome and interesting to say the least.

Mike brought us back to The Toilet Boys and Seventeen, the Alarm's pervious bands in the punk days, which were very influenced by the Sex Pistols. A slide show accompanied the presentation with photos to mark the error in time. It was fun to see how the band had progressed and how they got to where they are now with just Mike on stage at that moment!

At different points of the presentation, Mike would break to do an acoustic version of many of the Alarm songs, The Stand, Unsafe Building, 68 Guns, etc. with everyone in the audience singing along with him. I was surprised that I remembered the words to every single song! It brought back the 80's for me!
---
Worcester, Palladium
CroMags
Soul Brains (aka, Bad Brains)
The CroMags came to the Worcester Centrum! I was very excited to attend this show as I once lived in the very same squat with Harely and John and hung on Avenue A with the same street struggles they sing about in their music. This made it an extra special treat as I had not seen the band since 1986. Now with John Bloodclot and Harely touring together, this was the Cro-Mags that I knew and loved!
The energy was high, anxious and chaotic to say the least. If it were not for a broken foot injury from a few months back, I would have been right in that mosh pit reliving every single moment of living in NYC when the CroMags had formed. They are a very important part of my past and growing up. It was so exciting to see Harley and John together! It brought back so many important memories.
They played hard, long and sweat their guts out to every song as if they never parted. They high fived each other throughout the set and I could not help but want to do the same to them for getting back together. They performed a lot of my favorites including: Reality, Signs of the Times, Face the Facts, Age of Quarrel, World Peace, Don't Tread on Me and Hard Times. It was great to hear all the old stuff I remember them composing. I have some of the original lyrics of a couple of these songs that Harley gave me for an interview I did with him at one time back in 1984. I also, still have that interview on cassette.
Next up were the Soul Brains aka Bad Brains. I used to like somethings this band did, but never really got into them. I like the reggae and a few hardcore tunes. Not knowing much of their discography I can't tell you what they performed this evening. What I can tell you is that it was mostly reggae and boring. A few hardcore songs woke me up and very much anticlimatic after seeing the CroMags. But, the worst of it all was H.R. and his foolish camcorder. Talk about being high on yourself. He had the camera pointed at him most of the time like he was making love to the damn thing! I did enjoy seeing Harley and John on the side of the stage enjoying their music.
This show brought back some good ole times for me. I hope to see John and Harley together for a very long time!
---
Vans Warped Tour Œ01
Thursday,August 9 ­ 12:00 pm
Suffolk Downs ­ East Boston, MA
MassConcerts Presents...
The Vans Warped Tour Œ01 will feature the musical line-up of Less Than Jake, Dropkick Murphys, Rancid, Pennywise, Rollins Band, H2O, FenixTX, Bouncing Souls, The Ataris, Alien Ant Farm, AFI, Sum 41, Tree, MeFirst and the Gimme Gimmes, Catch 22, The Vandals, Flogging Molly, Tree, MorganHeritage, Kool Keith, Big Wig, Grand Theft Audio, Kill Your Idols,Lefty, No Motiv, Shutdown, Planet Smashers, Grade, andmany others including local bands.
New this year is ³Incredibly Strange Wrestling² It is a combination of music and professional wrestling action combined with hot punk rock. Another new attraction for 2001, Warped Are They Now?, is a true Warped Tour museum celebrating seven years of Warped madness.
And for the parents...
Reverse Day Care is a tented, air-conditioned area where kids can drop off their parents while they cruise the action of the festival. Parents will be able to get away from the heat and noise, enjoy cold drinks and discuss the triumphs of parenthood as their kids rock out to the music and activities.
Another addition to the tour this year is Breakfast at the Warped Tour In several markets across the country, radio stations will invite contest winners and their guests to chow down with some of the bands for breakfast and compete in the PlayStation 2 computer entertainment system ³Challenge,² giving fans the opportunity to interact with their favorite bands and athletes, while playingtheir favorite video games.
Returning to the tour for its fifth year is the ever-popular Ladies Lounge. A hangout forgirls to socialize, listen to mixes from emerging female DJ Add-verse, win coolprizes and find out more about new product lines.
---
VAGRANT AMERICA TOUR
with SAVES THE DAY
The Anniversary / Dashboard Confessionals / Hot Rod Circuit
THURSDAY JULY 12, 2001
Worcester Palladium - Worcester,MA
6:00pm doors / 7:00pm show
BLINK-182
New Found Glory / Body Jar
SATURDAY JULY 28, 2001
Suffolk Downs Racetrack - East Boston,MA
5:30pm gates / 6:30pm show
RADIOHEAD
Beta Band
TUESDAY AUGUST 14, 2001
Suffolk Downs Racetrack - East Boston,MA
5:30pm gates / 6:30pm show
REGGIE & THE FULL EFFECT
Hot Rod Cicuit / Ultimate Fakebook / Koufax
THURSDAY AUGUST 23, 2001
Worcester Palladium - Worcester,MA
6:00pm doors / 7:00pm show

---

Site Map
| Resources | Venues | Artists | Forum | Local Scene |
Contact | Join | Java Chat | Free Email | Reps Only | Events |
TDN News | Free Downloads | TDN Communities
Copyright 2001 © TourDatesNow(TM) All Rights Reserved