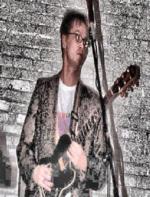 Covered by Eric Cavanaugh
Email Eric
---
Rep's Band Picks
Ginger Briscoe
Snagglepuss
Tokyo Machine
The Unknown Hinson
---
Places To Hangout
Mojo
Garbo's
Rep's Resources
Charlotte NC. Local Scene
Look for an Eric update for this page really soon...
As if being the Creative Loafing Critic's "Best Female Singer of 2000" wasn't enough, Lea Pritchard is also one of the most active club-owners in the area. Recently the "Living Art" coffee shop was purchased by Lea, Joe Kuhlmann (StudioEast), and Wes Robinson. The club has been renamed "The Evening Muse" and aspires to have one of the best sounding stages in Charlotte, NC. 

Situated in North Davidson's burgeoning "Art's District" the Muse has
already featured a number of singer/songwriter types like: Christy Snow,
Janet Robin, Eva Gael, as well as the mostly acoustic sensations, Tesser.

Rock and/or Roll will apparently be served up with Tosco babies Justin case playing the Muse last week. Future shows are scheduled with Les Dirt Clods,  the Goldenrods, and more!
Plans are in the works to get a liquor license of some sorts. But you can dodge over to Pat's Tavern for cold beverages. Lea also does
booking's for the 23 Studio / Pat's Tavern venue down yonder in NoDa.
Site Map
| Resources | Venues | Artists | Forum | Local Scene |
Contact | Join | Java Chat | Free Email | Reps Only | Events |
TDN News | Free Downloads | TDN Communities
Copyright 2001 © TourDatesNow(TM) All Rights Reserved